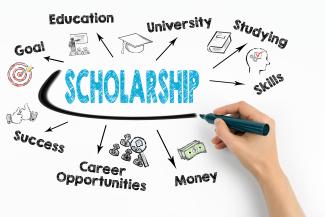 The William & Margaret Trudell Scholarship is Now Accepting Applications!
William & Margaret Trudell 2023 Scholarship Applications Now Available
The Trudell Scholarship board of trustees is pleased to announce that applications are now being accepted for the 2023-2024 academic year for qualified students enrolled at the Iron Mountain campus of Bay College. 
Since its inception in 2004, the Trudell Scholarship, managed by First National Trust & Wealth Management, has provided over $80,000 to nearly eighty deserving students of the Bay College West Campus. 
"We have always believed that education is the key to a more productive and rewarding life," said scholarship founders, Bill and Margaret Trudell. "It is personally gratifying to be able to continue to support this fund for those students who have ability and motivation, but currently lack the financial resources to secure an educational foundation."
Initially started to provide for non-traditional students, the scholarship is now open to all eligible applicants. To be eligible, applicants must be residents of Dickinson, Iron or Menominee Counties in Michigan or of Florence, Marinette or Forest Counties in Wisconsin for at least one year.  Financial need must be demonstrated and applicants must have a grade point average, GPA, of at least 2.5 on a 4.0 scale.
Applications are available from First National Bank & Trust offices in Iron Mountain, Menominee or Iron River, or from Bay College West Campus, Iron Mountain.
Application deadline is April 30th, 2023.
To view the fillable application PDF, please click here.
For more information, please contact Mike Flannery of First National Trust & Wealth Management at 906.863.2804 or via email at mflannery@fnbimk.com.